Welcome to Xenopedia!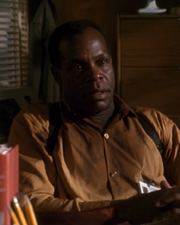 Hello, Octurion, and welcome to Xenopedia! Thanks for your edit to the File:Mccain avp2.png page. We hope you'll stick around to make even more!
Have you created your profile page yet? It's your own personal page, and you can do anything you want with it! Your user page will also help us get to know you as an editor better.
Here are some links that you may find helpful:
Still have questions? Feel free to ask me or contact another administrator.
We hope you enjoy editing here, and look forward to seeing you around!
The Cruentus (talk) (Contribs) 12:20, August 28, 2018 (UTC)
AVP2
Thanks very much for uploading some Aliens versus Predator 2 images! We've needed them for a long time, they look great.--

LEIGH BURNE(Talk) 11:21, August 30, 2018 (UTC)
Great!
One thing — I'm not sure which version of AVP 1999 you own, but they altered a few things in recent re-releases, such as the FMVs you see on video screens during the various campaigns (they replaced the original actors with new ones). Which version of the game do you have? Ideally it would be nice to use the originals. I know there's a mod available for the Steam edition that reinstates the original material.-- LEIGH BURNE(Talk) 09:08, September 3, 2018 (UTC)
AVP 2 Images
Are you still working on AVP 2 images? Because the ones you've been uploading generally seem to be better quality than the ones already on here; as such, I wondered if you'd be up for getting some improved shots of characters who already have images. I'm aware that would constitute quite a bit of work, but I'd be immensely appreciative. If it would help, I could put together a list of the ones I think could be improved.
Let me know if you think you can help!--

LEIGH BURNE(Talk) 10:04, September 7, 2018 (UTC)
AvP 2 shotgun and pistol articles
Hello Octurion, I saw your message to Leigh about the shotgun and M4A4 pistol from AvP 2 and I have just added an entry for that shotgun on the USCMC weapons and equipment article (I thought I'd already had it listed) linking to it's entry on the AvP 2 Weapons article.
If you are interested in creating new articles for those two weapons then I could help with that if you like.
Also the Yautja spacecraft featured in AvP 2 is most likely a Mother Ship as I think I recall it is seen exiting FTL travel and the Scout Ships are described as being 'short range' which I would take to mean they do not have FTL travel or have limited FTL capabilities. Freighttrain, The (talk) (Contribs) 23:07, November 28, 2018 (UTC)
Community content is available under
CC-BY-SA
unless otherwise noted.