Welcome to Xenopedia!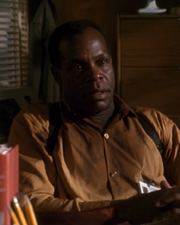 Hello, Armdx077, and welcome to Xenopedia! Thanks for your edit to the Mac Eliot page. We hope you'll stick around to make even more!
Have you created your profile page yet? It's your own personal page, and you can do anything you want with it! Your user page will also help us get to know you as an editor better.
Here are some links that you may find helpful:
Still have questions? Feel free to ask me or contact another administrator.
We hope you enjoy editing here, and look forward to seeing you around!
Leigh Burne (talk) (Contribs) 06:00, September 28, 2018 (UTC)
Alien Isolation
Hello there, I'd like to ask if you have played Alien Isolation as I am playing the game again to look for details which I can put onto the wiki. 
Seegson Executive Alex (talk) (Contribs) 17:50, November 17, 2018 (UTC)
Height format
When adding a character's height to their infobox, please use the correct format.
Correct format: 6ft 0 (182.9 cm)
Incorrect format: 6' (1.83 m)
--JoeyRains2000 (talk) (Contribs) 07:07, November 18, 2018 (UTC)
Your edits
Please stop putting unnecessary information into articles as its not only pointless but some of them affects the stucture and grammar of the page. Also just to comment on your statement on your profile page, I hope you do not badge boost as that is not allowed here. --
The Cruentus(Talk) 13:03, December 25, 2018 (UTC)
Community content is available under
CC-BY-SA
unless otherwise noted.