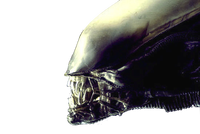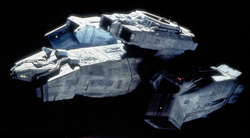 Hello, <insert name here>, and welcome to my Profile page!
Creepy music? 0embed/dlECUbKkjQk1
Xenopedia
Policy
Xenopedia has a few policies and guidelines that you should look at. The three most essential principles are NPOV, CC-BY-SA, and civility. What does this mean?
NPOV, or neutral point of view means that articles should not be biased, and should represent differing views on a subject fairly.
All contributions to Xenopedia are released under the Creative Commons Attribution-ShareAlike 3.0 Unported license (CC-BY-SA). This specifically ensures that Xenopedia will remain freely distributable in perpetuity. Please do not submit any content that is copyrighted without permission of the copyright holder. (See Copyrights for more information).
Civility. Xenopedia works by cooperation, consensus, and therefore mutual respect, civility, and wikilove should be practiced universally. Please assume good faith when you disagree with someone, stay cool, and talk things over civilly. It is good practice to provide an edit summary explaining your changes so as to assist others with noticing and accepting your changes. If you find that your edits get removed or modified, wait a moment before reinstating them. First check the page history, your talk page, or the article's talk page to discuss. See also Wikiquette.
Style: Xenopedia articles should be written according to our Manual of Style. In particular, new editors should ensure that they write their articles in an "in-universe" perspective. Titles of works set in the Alien vs. Predator universe (such as movies, books and comics), alternative endings of games, non-canon and real world information should never be incorporated in the article itself. The articles present history as real. To add such commentary, use the Behind the scenes section of each article.
Sources: Where did you get your information? Cite the name of the movie, book, comic, game etc. you used as a source. If you're just starting out, don't worry about formatting, just list your source in parenthenses like this: (Alien). The AVP universe has a lot of dark corners; it's important for your fellow editors to be able to independently verify sources of information. Also, use only officially licensed media as a primary source for in-universe articles. Avoid information found on fansites, as this is often unverified and biased and may even constitute copyright infringement. If you must do this, name your source!
Wiki Rules
Wikipedia, the free encyclopedia, is the largest and most successful wiki. This page lists some of the overarching guidelines that have helped make Wikipedia a success. You may like to consider them for this Wikia.
BE BOLD! in updating pages. Go ahead, it's a wiki!
Encourage others, including those who disagree with you, likewise to BE BOLD!
Be civil to other users at all times.
When in doubt, take it to the talk page. We have all the time in the world. Mutual respect is the guiding behavioural principle of Wikia and, although everyone knows that their writing may be edited mercilessly, it is easier to accept changes if the reasons for them are understood. If you discuss changes on the article's talk (or discussion) page before you make them, you should reach consensus faster and happier.
Respect copyright. Wikia uses the GNU Free Documentation License. Everything you contribute must be compatible with that license.
Decent edit summaries and clear and transparent explanations are universally appreciated. Other editors need to understand your process, and it also helps you yourself to understand what you did after a long leave of absence from an article. Please state what you changed and why. If the explanation is too long, add more on the discussion page.
Assume good faith; in other words, try to consider that the person on the other end of the discussion is a thinking, rational being who is trying to positively contribute to the project — unless, and only unless, you have firm, solid, and objective proof to the contrary. Merely disagreeing with you is no such proof.
Particularly, don't revert good faith edits. Reverting is too powerful sometimes. Don't succumb to the temptation, unless you're reverting very obvious vandalism (like "LALALALAL*&*@#@THIS_SUX0RZ", or someone changing "1+2=3" to "1+2=17"). If you really can't stand something, revert once, with an edit summary something like "(rv) I disagree strongly, I'll explain why in talk." and immediately take it to talk. Reverting information that is not cited or confirmed and is obviously speculation is allowed. Always put in the summary the reason of the revert.
No personal attacks. Don't write that user such and so is an idiot, or insult him/her (even if (s)he is an idiot). Instead, explain what they did wrong, why it is wrong, and how to fix it. If possible, fix it yourself (but see above).
Be graceful: Be liberal in what you accept, be conservative in what you do. Try to accommodate other people's quirks the best you can, but try to be as polite, solid, and straightforward as possible yourself.
Sign your posts on talk pages using ~~~~, which gets replaced by your username and timestamp when you hit Save. But don't sign on mainspace articles.
Use the preview button; it prevents edit conflicts.
Other rules
Respecting others: Treat others like the way you want to be treated and always respect their opinions, not everyone thinks the same way as you.
Edit pages not people: Though editing articles is acceptable and encouraged, editing the signed words of another editor on a talk page or other discussion page is generally not acceptable, as it can alter the meaning of the original comment and misrepresent the original editor's thoughts. Avoid editing another editor's comments unless necessary.
If someone disagrees with you, this does not necessarily mean that the person hates you, that the person thinks that you are stupid, that the person is stupid, or that the person is mean. When people post opinions without practical implications for the article, it is best to just leave them alone. What you think is not necessarily right or necessarily wrong—a common example of this is religion. Before you think about insulting someone's views, think about what would happen if they insulted yours. Remember that anything written on Wikipedia is kept permanently, even if it is not visible.
Do not edit war: This rule goes without saying but to those who don't know, it is recommended that members create a talk page instead of reverting or reinstating edits.
Stuff
Stats
5,210 articles since May 26, 2006.
270,326 edits have been made.
19,385 files have been uploaded.
28,462,912 users have joined.
29 users active in the last 30 days.
Articles I'm currently working on N Stuff (outdated)
The Collection (outdated)
Trivia
67.70.0.55, 67.70.1.165, 67.70.0.38, 67.70.0.6, (I'm pretty sure) 207.30.52.254, 67.70.0.91, 67.70.1.127, 67.70.0.18, 67.70.0.18, 67.70.0.197, 67.70.0.127, 67.70.1.121, 67.70.0.22, 67.70.1.53, 67.70.0.227, 67.70.0.181, 67.70.1.51, 75.151.21.82, 67.70.0.159, 174.138.200.10, 209.197.160.118, 209.197.167.147, 70.26.168.71, 209.197.184.115, 23.91.227.95, 67.70.2.220 (Alien Anthology) and 75.151.21.82 (Alien Anthology) are actually Toa Quarax.
Other Alien and Predator Wikis
Userboxes
| | |
| --- | --- |
| This user collects NECA figures. | |
XD1's Alien/Prometheus Quiz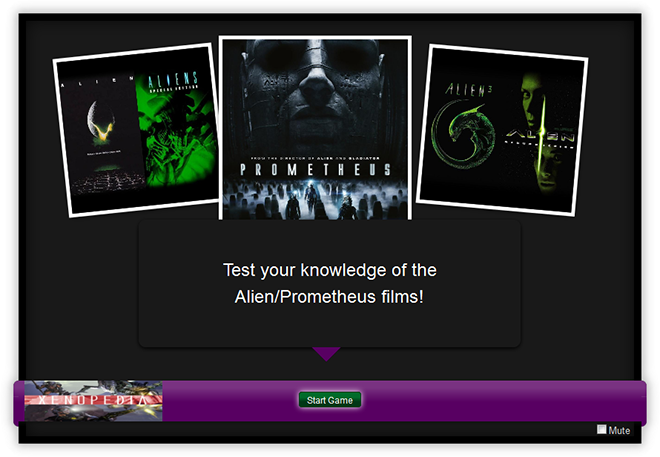 Earned Barnstars
The Photographer's Barnstar
For uploading numerous helpful and/or interesting images to articles. Leigh Burne (talk) (Contribs) 11:51, November 7, 2013 (UTC)
The Original Barnstar
For a large number of helpful edits.

Leigh Burne

(

Talk

) (

Contribs

) 08:08, October 9, 2014 (UTC)
The Tireless Contributor Barnstar
For a large number of helpful edits.

Leigh Burne

(

Talk

) (

Contribs

) 08:08, October 9, 2014 (UTC)
The Dedicated Contributor Barnstar
For ongoing dedication to improving the wiki, both technically and in terms of content.

Leigh Burne

(

Talk

) (

Contribs

) 08:08, October 9, 2014 (UTC)
The Dedicated Contributor Barnstar
Earned again for continuous dedication to the wiki. The Cruentus (talk) (Contribs) 19:36, December 18, 2014 (UTC)
The Main Page Barnstar
For Toa's great work in overhauling, improving and expanding Xenopedia's main page.

Leigh Burne

(

Talk

) (

Contribs

) 12:57, October 9, 2014 (UTC)
The Categorization Barnstar
For assisting greatly with cleaning up the category structure on Xenopedia.

Leigh Burne

(

Talk

) (

Contribs

) 12:57, October 9, 2014 (UTC)
The Helpful Barnstar
For routinely helping with any general requests for assistance, and sharing any useful knowledge with others.

Leigh Burne

(

Talk

) (

Contribs

) 12:57, October 9, 2014 (UTC)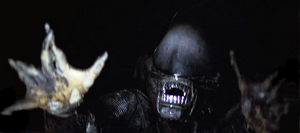 Community content is available under
CC-BY-SA
unless otherwise noted.