An untitled Aliens online shooter is in development at Cold Iron Studios for PlayStation 4, Xbox One, and PC.[1][2]
Announced on January 17, 2018 following the acquisition of Cold Iron Studios by FoxNext, the untitled game will be a massively multiplayer online shooter based on the film Aliens,[1] similar in style to Destiny.[3] According to FoxNext president Aaron Loeb, the game features an "action-packed persistent world".[4] It is rumoured to adopt a free-to-play model.
Cold Iron Studios formed in November 2015 before going public in December. Funding was secured for their Alien project a year later in December 2016, following a prototype which was developed during that period.[5]
"We put together a pitch, built a great prototype, got fully-funded, and are now building an unstoppable team. We're working hard on a AAA online action game that is literally out of this world..."
―Craig Zinkievich
In the Disney/Fox merger of 2019, Cold Iron Studios was sold alongside FoxNext to Scopely. In August 2020, the studio was again sold, this time to Daybreak Games.[6] As a result of these disruptions, development of the game is rumoured to have been set back several months. It is currently planned to be launched across PlayStation 4, Xbox One and PC (likely to also hit next-gen consoles), being developed within Unreal Engine 4.[2]
A series of largely negative rumours have circulated about the project, with claims that studio management has little care for quality or feedback on the title. Supposedly a number of developers have left the studio due to poor internal decisions. In 2019 a developer described the game as "not fun".[7]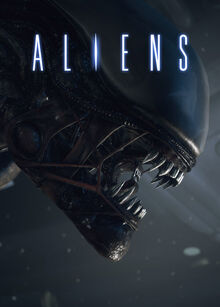 Tie-in Media
Novel
A prequel novel by Weston Ochse is due to be published in the buildup to the game's release, titled Aliens: Infiltrator. The story will feature a group of veteran Colonial Marines attempting to contain a Xenomorph outbreak at a Weyland-Yutani lab.[8] It was scheduled to release on July 28, 2020 before later being delayed to 20th October.[9] Subsequently, it was again delayed until April 20, 2021.[9] This delay is thought to be tied to the game's production setbacks following the Disney/Fox merger.
Comic series
A second prequel in the form of an eight-issue comic series titled Aliens: Colonial Marines - Rising Threat was also announced, to be released in September 2019.[10] The story was to follow on from an earlier comic, Aliens: Rescue, and would have starred Olivia Shipp, a character from the novel Alien: Echo.[10] The series was cancelled just under three weeks from the release of the first issue due to allegations of sexual misconduct against lead writer Brian Wood.[11]
Rumoured Details
As posted to 4chan on 1st May 2020, the game is rumoured to take place several years after Aliens, following on immediately from Aliens: Infiltrator. The player supposedly takes the role of one of several Colonial Marines aboard the USS Henley-in-Arden which acts as the main hub world, with each selectable Colonial Marine being available through Destiny/Borderlands-style presets. Your main task is rumoured to be to take trips to a backwater planet following Pala Station's crash onto its surface, which unleashes Aliens into the local colonies. According to the thread, monetisation is implemented for cosmetics, with a variety of options available.[12]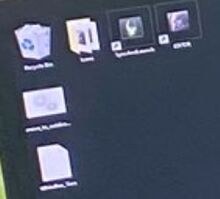 Trivia
When originally announced, the game's title was rumoured to be Alien: Blackout, however this was later revealed to be an entirely separate mobile game which launched in January 2019.
During the COVID-19 pandemic in early 2020 the Cold Iron Studios team began working on the game from home, leading to the first photo of the game's desktop icon to be leaked on social media.
References
Community content is available under
CC-BY-SA
unless otherwise noted.