Celtic's Tribe?
8goodking 14:51, April 7, 2010 (UTC)A trivia writes that Celtic's mask was apparently worn by a Predator seen in Predator 2 but Celtic tribe had lots of physical and equipment differences so that could not be Celtic. I have no clue whether Celtic was there or not. However, I do not think physical difference is enough to point out that Celtic's tribe is not the same as City Hunter's tribe. AVP-R sees slimmer Predatorsbut they were the same tribe in AVP.
Its not very likely that its the same tribe, as the time difference Colonial marine32 09:05, April 7, 2010 (UTC)
Redundant Trivia
8goodking 04:48, April 26, 2010 (UTC)Some user keeps adding a redundant trivia mentioning the same content, but even less of it, as Trivia 1. I have merged the two trivias into one as follows:
"Celtic is the biggest and the leader of the three brothers and has a more elaborate and distinguishable mask. Ian Whyte, who played Celtic in the film, said he tried to give the Predator the attitude of an alpha male."
Whoever that wrote the redundant trivia, please hold off. Conciseness is crucial.
Scratched Mask Image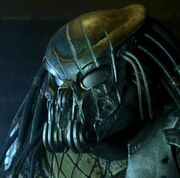 If anyone wanted to known, this picture is from the film (and not some figure or something). The image is from right after Grid gets acid on Celtic's armor and he has to take it off and when he looks back up Grid is gone.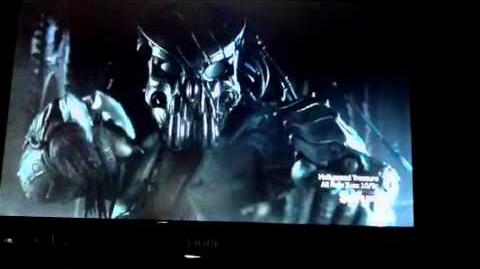 Community content is available under
CC-BY-SA
unless otherwise noted.