Welcome to Xenopedia,
The

vs.

Wiki

BUILDING BETTER WORLDS SINCE
5. 26. 06
---
Xenopedia mourns the passing of Ian Holm, aka Ash, at the age of 88.
Aside from his work in the Alien franchise, he is perhaps best remembered for his portrayal of the hobbit Bilbo Baggins in Peter Jackson's The Lord of the Rings trilogy.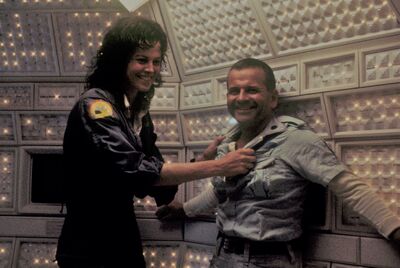 ---

Welcome, <insert name here>!
Xenopedia is a comprehensive collaborative database documenting everything in
the official Alien, Predator and Alien vs. Predator universe, including Prometheus.
Users are currently editing 5,100 articles started since May 26, 2006, and
you can help!
About this wiki · Recent changes · Active users · Policies and guidelines · Manual of style · Administrators

ATTENTION: THIS WIKI CONTAINS UNMARKED SPOILERS

Aliens Live was a special screening of Aliens held at the Royal Albert Hall in London on November 6, 2016, as part of the venue's Films in Concert programme. As with other screenings from the Films in Concert series, the movie was accompanied by a live concert performance of its soundtrack, performed by the Royal Philharmonic Concert Orchestra. The film was shown in its extended Special Edition cut.
The one-off event was dedicated to the film's composer James Horner, who had passed away the previous year, and consisted of two screenings of the movie, a matinee performance and an evening performance attended by James Cameron, Sigourney Weaver and Gale Anne Hurd. The orchestra for the event was conducted by Ludwig Wicki. A special commemorative booklet was also produced, containing behind the scenes images from the film, articles on its production and interviews with the cast, crew and personnel involved in the live performances.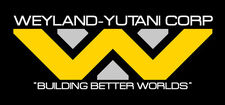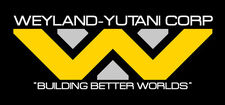 The current Improvement Drive is for:

Articles related to Alien vs. Predator

Please improve this/these article/s in any way you can.
September 2020
February 2020
January 2020
December 2019
October 2019
September 2019
August 2019
July 2019
The Motion Tracker is named in tribute to the news section that appeared in Aliens magazine.
Recent Blogs
The company asked my coworker Greg to conduct some "tests." It's been 3 weeks and I found his arm in the hallway. Just. His. Arm.
1

Alien vs. Predator

2

Predator 2

2.1

Armored Lost Predator (Ultimate)

2.2

Scout Predator (Ultimate)

2.3

Stalker Predator (Ultimate)

3

Kenner Tribute …
Following the wiki overhaul, I can't seem to locate wiki statistics on page views anymore, specifically the popular pages section seems to have just …
See more >
Community content is available under
CC-BY-SA
unless otherwise noted.