Welcome to Xenopedia,
The

vs.

Wiki

BUILDING BETTER WORLDS SINCE
5. 26. 06
---
Xenopedia mourns the passing of Terry Rawlings, editor on both Alien and Alien3.
For his work editing Alien (in collaboration with Peter Weatherley), he won the award for Best Editing at the 1980 BAFTA awards ceremony.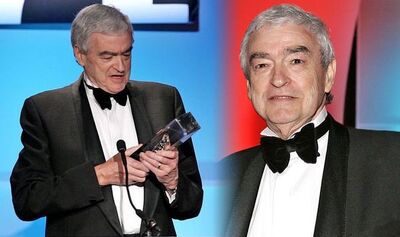 ---

Welcome, <insert name here>!
Xenopedia is a comprehensive collaborative database documenting everything in
the official Alien, Predator and Alien vs. Predator universe, including Prometheus.
Users are currently editing 4,396 articles started since May 26, 2006, and
you can help!
About this wiki · Recent changes · Active users · Policies and guidelines · Manual of style · Administrators

ATTENTION: THIS WIKI CONTAINS UNMARKED SPOILERS

May 2019
A new Predator multiplayer game, Predator: Hunting Grounds was announced on May 9th. It is a multiplayer exclusive game that is set to be released in 2020, and will consist of two teams, one consisting of a special ops team, and another consisting of the Predator.
Sigourney Weaver reprises Ripley role in Samantha Bee comedy skit here.
AVPGalaxy reports Alien Vault to be republished with bonus prequel content here.
April 2019
March 2019
February 2019
January 2019
September 2018
July 2018
June 2018
The Motion Tracker is named in tribute to the news section that appeared in Aliens magazine.
Create blog post
Recent Blogs
So back in my 8th grade year in middle school, I use to draw a series of comics that didn't really have any plot to them, they were basically comic r…

Read more >

First debuted in the third Predator film in 2010, the Super Predators now have a larger backstory, thanks to the various NECA figures and some Expand…

Read more >

Hello, New member here.

I'm Samhain13, joined to add more info to this wiki, mainly plot summaries on EU material that are empty, sorry for writing mi…

Read more >
See more >