Alien Year Zero
was the in-development title for
Alien: Isolation
.
Developers Creative Assembly officially started hiring for the project in 2011 after creating internal prototype demos as early as 2008 to pitch the project to SEGA, utilising engine technology from the studio's previous Viking: Battle for Asgard (later becoming Cathode). It is unknown when the team swapped from the Alien Year Zero title, however it is believed to have occurred around the time of a major story rewrite that also shifted the game from third to first person.
Alien: Isolation released in 2014 on Xbox 360, Xbox One, PS3, PS4 and PC. It was ported to MacOS and Linux by Feral Interactive in 2015. There was no public mention of the Alien Year Zero title, aside from the name appearing on various portfolios from employees of
Axis Animation
and other 3rd parties while developing the CG Trailer and other projects. The name can also be found within the Steam Database for the depot and package names of the game. The beta of Alien: Isolation is named "AYZ Beta" and the early access package of the game is named "AYZ Early Access Comp".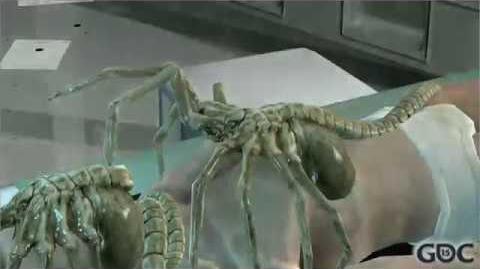 The initial pre-production prototype of the game which was pitched to SEGA to begin developing Alien: Isolation was also referred to as "Alien Year Zero". It's not known why the name was changed, although it is believed to have taken place around the same time as the story rewrite around a year before release which also saw the removal of a large chunk of existing maps for the game, and a perspective switch from third person to first person.
A large number of files within the game (such as animations) typically begin with the prefix of "AYZ", with one "AYZ" sound file being dated as late as 7th October 2013. The trademark for "Alien: Isolation" was filed on the 17th of October 2013, with no trademark being filed for "Alien Year Zero". The domain "alienisolation.com" was registered on the 6th of February 2013, showing that the title was in-use at least around a year before the game's announcement.
"Legend" and "Moon" also appear to be codenames used for the project or earlier prototypes. The original Xbox 360 Alien Year Zero demo was named "legend_360", and the game's behaviour tree plugin for Brainiac Designer was named "LegendPlugin". A developer stated that "Legend" was a codename used for a previous project (Viking: Battle for Asgard) that was never dropped from the studio's toolchain. "Moon" is seen in a number of compiled scripts referencing development filepaths, as well as various hashes for alternate builds.
Links
BraisPerezReel - a showreel containing the name Alien Year Zero for the game's CG trailer.
Steam Database - the Alien: Isolation depot, named "exe_ayz".
Gallery
Community content is available under
CC-BY-SA
unless otherwise noted.