Welcome to Xenopedia,
The

vs.

Wiki

BUILDING BETTER WORLDS SINCE
5. 26. 06
---
Xenopedia mourns the passing of Syd Mead, one of the conceptual artists who designed Aliens, at the age of 86.
As well as the iconic USS Sulaco, he will forever be remembered as the man behind the visionary cityscapes of Blade Runner.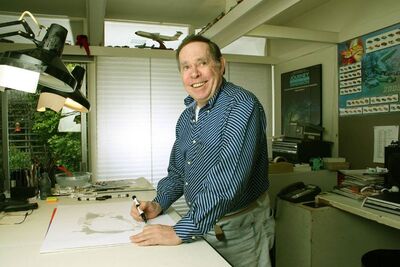 ---

Welcome, <insert name here>!
Xenopedia is a comprehensive collaborative database documenting everything in
the official Alien, Predator and Alien vs. Predator universe, including Prometheus.
Users are currently editing 4,705 articles started since May 26, 2006, and
you can help!
About this wiki · Recent changes · Active users · Policies and guidelines · Manual of style · Administrators

ATTENTION: THIS WIKI CONTAINS UNMARKED SPOILERS

January 2020
December 2019
October 2019
September 2019
August 2019
July 2019
June 2019
May 2019
Alien: Alone]] actor James Paxton here
The Motion Tracker is named in tribute to the news section that appeared in Aliens magazine.
Create blog post
Recent Blogs
"I thought I was dead when I saw it. then it just ran away, as a effing dragon."

this majestic creature is almost impossible to fight. simply because …

Read more >

Last night I watched Prometheus, and boy was I dissapointed. I wasn't expecting much, as it was made well after the original qudrilogy, and it didn't…

Read more >
See more >
Community content is available under
CC-BY-SA
unless otherwise noted.