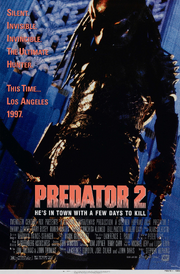 1990 (MCMXC) was a common year starting on Monday of the Gregorian calendar (dominical letter G), the 1990th year of the Common Era (CE) and Anno Domini (AD) designations, the 990th year of the 2nd millennium, the 90th year of the 20th century, and the 1st year of the 1990s decade.
Events
October
1
Real World Events
January
February
10
June
July
Issue #42 of Dark Horse Presents, containing part one of the short story Aliens: Advent/Terminus, is released.
Issue #2 of Skeleton Crew, containing the short story Do Aliens Dream?, is released.
September
November
21
December
1